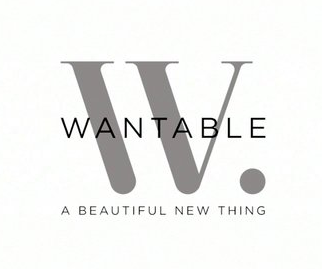 I've seen a lot of marketing, facebook posts, and other social media chatter promoting getting a box of goodies each month. You can pretty much get anything: organic food, clothes, lingerie, wine, pet food, kids stuff, home products, makeup, jewelry, etc. You can usually get these in a monthly membership or buy month to month, of course a monthly membership is a better deal.
I've steered clear of these, even though they seem really cool, mostly because I am already a clutter magnet. I see these monthly treasure boxes to be another opportunity for me to love something, then set it aside and watch it collect dust. I know, probably wouldn't happen if I got the food box right? :) It's like magazines, they SEEM like a good idea but when they come I look at the cover, flip through it and then toss it in a basket until it is time to take a load to Half Price Books where I get a whopping $1 for my trouble.
However,
Wantable
sent me an email about receiving a free box if I would review the products. Why would I agree to get a free box from Wantable? Because it was free! I got to pick from anything they were offering; accessories, makeup or lingerie. I don't wear much jewelry/accessories; I have basic pieces I wear and a dresser covered with "costume" pieces I never wear. Lingerie seemed a little over the top and frankly I sweat most of the day at work, I don't need fancy lingerie. :) So I chose makeup.
The process to pick a box is really easy. I decided what type of box I wanted. I picked the makeup so then the system goes through a series of questions to determine your skin type, level of interest in cool verses warm colors, and then in every category of makeup whether I liked or disliked a particular item (like nail polish). Then I waited for my box to arrive.
Wantable goodies!
I have to admit, I love getting things in the mail and it was super nice to receive this nice box of makeup with very little effort. (I recently went to a big box beauty store to buy one thing and had to stand in line for more than 20 minutes while the two sales people helped people in what seemed like slow motion. SUPER waste of time!)
What I got:
Ofra loose blush in a pretty pink. I would not normally pick this color for me, it seemed too pink. But when I applied it to my cheeks I actually liked it a lot. It is great for a fresh, bright look.
Tarina Tarantinom mascara. This is great mascara. It makes my lashes look great and it stays on.
Pla Lip Gloss. This gloss is nice, it has a great color and a little sparkle. One recommendation, don't wear this on a date if you plan on kissing them. It was like a glitter bomb had exploded. lol
Eddie Funkhouser Hyperreal Pigment. This was a complete mystery to me. My thoughts were: wow, this is tiny thing and what they heck do I do with it? Thankfully the invoice that came with the package had great descriptions of the products with beauty tips. And you definitely don't need a lot of this to create a big impact. I used it on a night I went to the theater and loved the look. Just enough sparkle.
I don't wear much make up since I'm in the hot room so much now so it has taken me some time to really try the products. I don't know that I am the target market for a monthly makeup box; I think I would be more interested in a yoga wear company that offered me yoga wear once a month. However, if you love makeup and love to try different things,
Wantable
offer quality products that will make you look stunning!